This article was co-published by Chalkbeat Indiana and WFYI as part of a collaboration ahead of the 2022 school board elections.
Two out of five school board seats are up for the November election in the Metropolitan School District of Washington Township. The district on the northside of Indianapolis had over 10,800 students during the 2020-2021 academic year. Forty-one percent of students were Black, 20 percent were Hispanic and nearly 54 percent identified as low-income.
The district faces ongoing concern over its achievement gap. Only 9 percent of Black students in grades 3-8 passed the math and English Language Arts portion of the state exam — compared to nearly 54 percent of their White classmates.
Washington Township parents have also been frustrated with the district's transportation department this fall. Lack of drivers has caused various delays. This month the district asked parents to find alternative transportation for their children when more than one-third of drivers didn't show up.
Washington Township was one of just a few school districts to speak out against state legislation that emerged from the national debate on critical race theory. The board opposed HB 1134, a proposal that would have banned "divisive concepts" being discussed in schools. The bill was eventually killed.
This election
Only one of two races is contested. For District 2, long-time incumbent Donald Kite is facing newcomer Kristina Frey. Incumbent William Turner is unchallenged for his at-large seat.
Winning candidates will join the board in January and serve until the end of December 2026. Board members are paid approximately $4,000 per year, according to the district. Superintendent Nikki Woodson has led the district since 2011.
Who votes and how to vote
All voters within the Washington Township school district can cast a ballot for all of the races.
Voter registration for Marion County residents ends Oct. 11. Early voting begins on Oct. 12 at the Indianapolis City-County Building, and additional early voting sites open on Oct. 29. On Election Day Nov. 8, Marion County residents can vote at any of the county's vote centers. Voter registration ends on Oct. 11. Marion County residents can register to vote at indianavoters.in.gov.
Chalkbeat and WFYI asked each of the candidates to explain why they're running to help voters learn more ahead of the election on Nov. 8.

Meet the candidates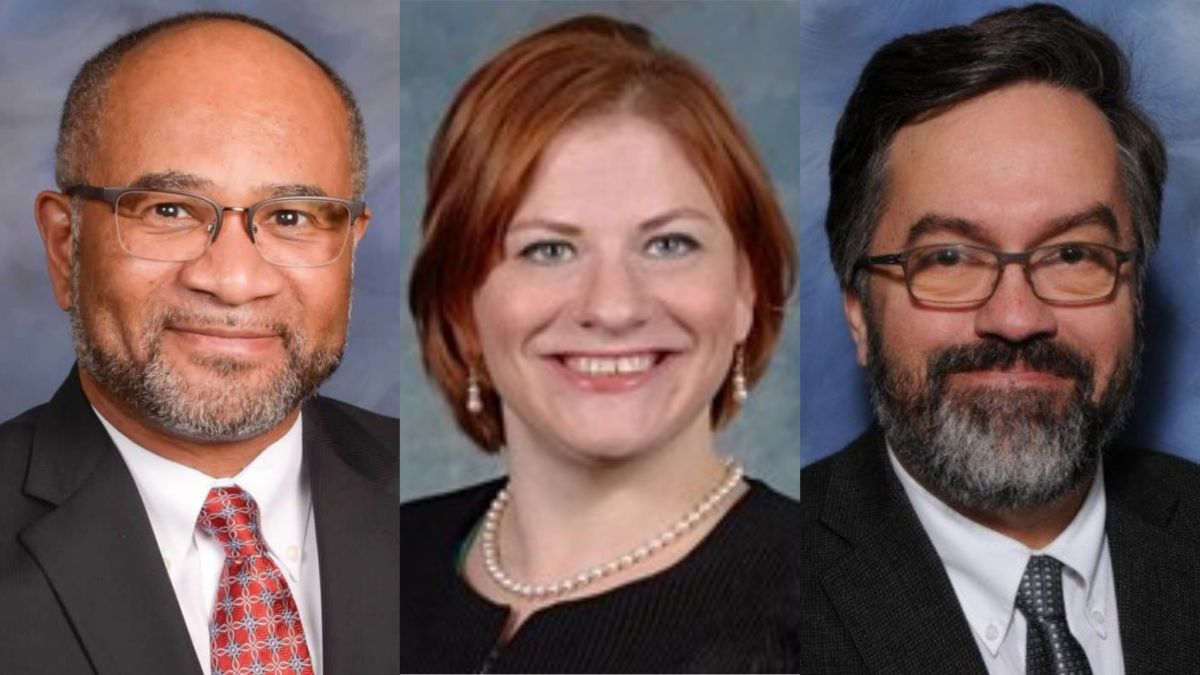 Seat up for election: District 2
Two candidates, including the incumbent, are running for this board seat.
Donald Kite
Kite is the incumbent for District 2. He's served on the board for over 14 years and was board president for five of those years. Kite has three grown children who each attended Washington Township Schools. In a statement, the lawyer said he's seeking re-election to continue to help the district support students after the COVID-19 pandemic.
Kite wants to eliminate the district's achievement gap and mitigate pandemic-related learning loss. He also wants to continue supervising capital improvements funded by property-tax referenda in 2016 and 2020.
Kite is the only District 2 candidate endorsed by the Washington Township Education Association and the Washington Township Parent Council Network.
Voters can learn more about Kite by visiting his campaign website.
Kristina Frey
Frey is the parent of a freshman in the district. Frey, a trial attorney in juvenile court, said she is running to bring a fresh perspective from a current parent in the district.
Frey said her work gives her an intimate knowledge of the challenges so many students face.
Frey was also a committee chair for the district's previous property-tax referendum campaigns and a former board member of the Parent Council Network.
Voters can learn more about Frey by visiting her campaign Facebook page.
Seat up for election: At-large
Only the incumbent is running for this board seat.
William Turner
Turner is the incumbent for the at-large seat and has served on the board since 2010. He has three grown children who each attended Washington Township Schools. Turner is the chief program delivery officer for the Markle Foundation and helps underrepresented populations find good wage jobs.
Turner said he is running again to be part of the district's focus on equity and improving learning outcomes for all students.
"We are beginning to make progress and I want to continue that work," he said.
Voters can learn more about Turner by reading his biography on the district website.
Contact WFYI education reporter Elizabeth Gabriel at egabriel@wfyi.org. Follow on Twitter: @_elizabethgabs.