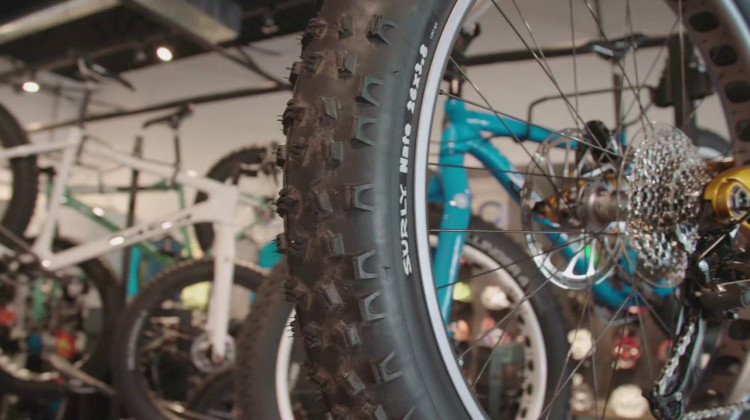 Traverse City and Cincinnati
August 16, 2018
Anthony learns how fat tire bikes allow residents of Traverse City, Michigan to bike year-round, even through Michigan's notorious winters, and checks out the Cherry Roubaix Granfondo, an epic race on the most challenging roads in Leelanau County. Plus, a trip to Cincinnati brings Anthony to a cafe that celebrates both bikes and coffee, a shop that offers vintage cycling art, and more.
Watch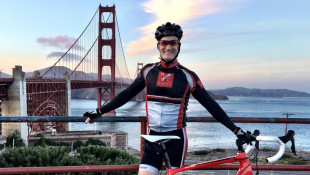 September 18, 2018
Anthony checks off a major cycling bucket list item and meets a mountain biking legend.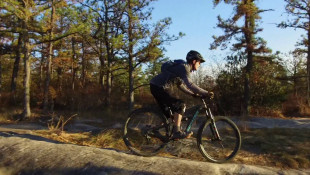 September 14, 2018
Anthony explores the artsy town of Asheville, then heads to mountain bike hub Brevard.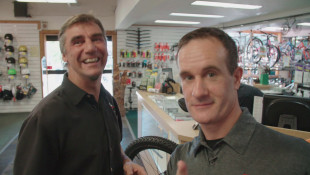 August 23, 2018
Mammoth Lakes Mountain Bike Mecca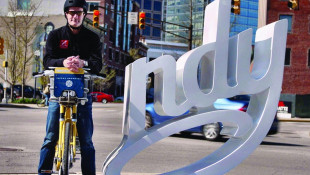 August 2, 2018
Learn how Indianapolis' Cultural Trail changed the game for city cyclists.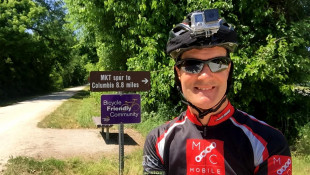 August 2, 2018
Ride across Missouri on the famous Katy Trail State Park.