WFYI proudly stands with our LGBTQ+ community and wants to celebrate with them in the best way we know how sharing the stories that aren't always told. The list includes films, series episodes and podcasts.
Every year in June, LGBTQ+ Pride Month is celebrated in the United States. June was chosen to commemorate the riots held by members of the LGBTQ+ community against a police raid at the Stonewall Inn in New York City on June 28, 1969. According to the Library of Congress, the Stonewall riots were a "tipping point" for the gay liberation movement in the United States.
---
Stream: When Did You Become Gay

In this installment of the PBS web series What I Hear When You Say, take a closer look at the words used to describe LGBTQA communities through storytelling, analysis and humor. This episode explores sexuality, gender fluidity and the language used to describe LGBTQA communities from three unique perspectives: an activist (Kristin Russo), a professor (Moya Bailey), and a media personality (Tyler Ford).
---
Tune In: Ballerina Boys - Friday, June 4 at 9 p.m.

Discover Les Ballets Trockadero de Monte Carlo (The Trocks), an all-male company that for 45 years has offered audiences their passion for ballet classics mixed with exuberant comedy. With every step they poke fun at their strictly gendered art form.
---
Tune In: Out in Rural America - June 3 at 9 pm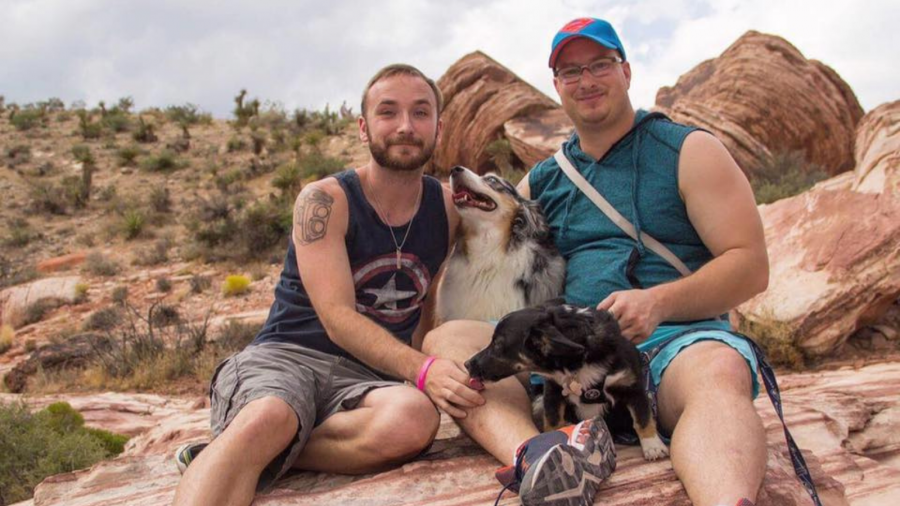 This is a film that explores the struggles and joys of being lesbian, gay, bi-sexual, transgender, and genderqueer in rural America. Following five stories from the LGBTQ+ community over six years, the film explores the issues of self-doubt, discrimination, acceptance, and small-town and Midwestern LGBTQ+ life from a cultural, social, familial, and religious perspective.
---
Tune In: Beyond Stonewall: From Power to Pride - Sunday, June 6 at 3 p.m. on 90.1 WFYI Public Radio
The Stonewall Uprising, fifty years ago, was chapter one in modern LGBTQ history. It was rough and ready in New York. It was sexy and often celebratory in the San Francisco version. In Boston, true to character, gay struggle was thoughtful, wordy, networked, and momentous (in writing the first gay marriage law in 2004). Everywhere, the LGBTQ cause was older, wider, and deeper than we knew, in working classes and elites. Nineteenth-century Boston, after all, had put a name on the Boston Marriage of single ladies. Cruising culture was stratified—not the same on Boston Common as on the Public Garden, by the swan-boats. Gay or thought-to-be-gay politicians got reelected in Massachusetts, before a word was spoken. On this episode, a fresh look back.
---
Melissa Etheridge: This is M.E. Live in LA - June 11 at 9 p.m.

Released in 2015, this concert special showcases one of rock's great female icons and her band as they perform on the final night of her national "This Is M.E." tour at the historic Orpheum in Los Angeles. The set includes new songs from her 13th studio album This Is M.E. — "Take My Number" and "A Little Bit Of Me" — as well as classic hits including "Come To My Window," "I'm The Only One" and "Like the Way I Do" and features special guests, Delta Rae.
---
Steam: Prideland

Follow queer actor Dyllón Burnside on a journey to discover how LGBTQ Americans are finding ways to live authentically and with pride in the modern South.
---
Listen: Stonewall 50
Orginially aired in 2019 on the 50th anniversary of the Stonewall uprising, WNYC presents special radio, podcast and live event programming that captures the spirit, history, impact, and voices of the LGBTQ movement.
---
Listen: Nancy Podcast
BFFs Kathy Tu (now a producer at New York Times Opinion) and Tobin Low (now a producer at RadioLab) are super queer, super fun and ready to take over your podcast feed. Check out the archive of this show that ran through 2020 for provocative stories and frank conversations about the LGBTQ experience.
---
Past Pride and LGBTQ+ News from WFYI: