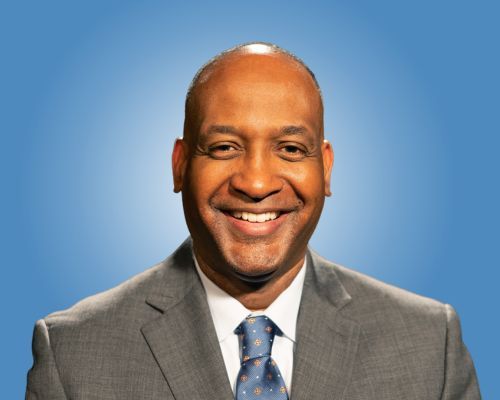 David Slade is the Chief Development and Marketing Officer at WFYI Public Media. In this role, he leads more than two dozen professionals in the station's fundraising efforts, including major gifts, member relations, grant development and underwriting programs, as well as the station's marketing and communications efforts.
David brings extensive experience in fundraising and community engagement to his position. He comes to WFYI from the United States Tennis Association (USTA) Foundation, where he served as the National Manager of Major Gifts, Partnership Marketing and Communications. In this role he led major gifts efforts that met a $15 million three-year fundraising goal. Earlier in his career, David served as senior advisor to President Bill Clinton as Director of Scheduling and Advance for the William J. Clinton Foundation, where he served on the leadership team that raised $165 million to construct and open the Clinton Presidential Library and Museum. Before that he served in the White House as the Associate Director of Scheduling and Advance for Vice President Al Gore, and prior to that, a Public Affairs specialist in the United States Department of Justice with Attorney General Janet Reno.
David earned a Bachelor of Arts in Political Science from Wake Forest University, and his Masters of Science in Sport Business Management from Manhattanville College. He is a Certified Fund Raising Executive (CFRE), member of the Association of Fundraising Professionals and also the National Black Sports Professionals Association.
David is committed to civic involvement and has a passion for organizations that provide access to quality education and healthcare for those most in need. He has an interest in sports, is an avid college basketball fan, and currently serves as a member of the Wake Forest University Athletic Advisory Council. He is the founding Vice President of HomeField Alliance, a nonprofit organization that supports LGBTQ professionals in the sports, media and entertainment industries. He also serves on the board of directors for the United States Tennis Association, Central Indiana.
David is originally from North Carolina and lives Indianapolis with his husband, Dr. Frank E. Ross III, who is the Vice President for Student Life at Butler University, and their son, Mason, who enjoys tennis, basketball and caring for their family dog Coco and cat Thunder with his parents.
David can be reached at dslade@wfyi.org.