Spirited Chase 2021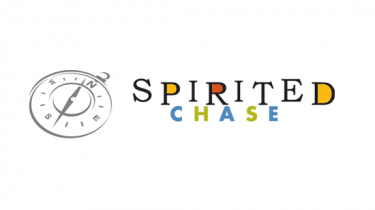 November 13, 2021

Drive-through check-in begins at 8:30 a.m. at the WFYI Parking Garage
Questions? (317) 614-0403
OR cweidman@wfyi.org
Register
**NEW THIS YEAR**
Participants will gather at the
WFYI Parking Garage
located off of Illinois St.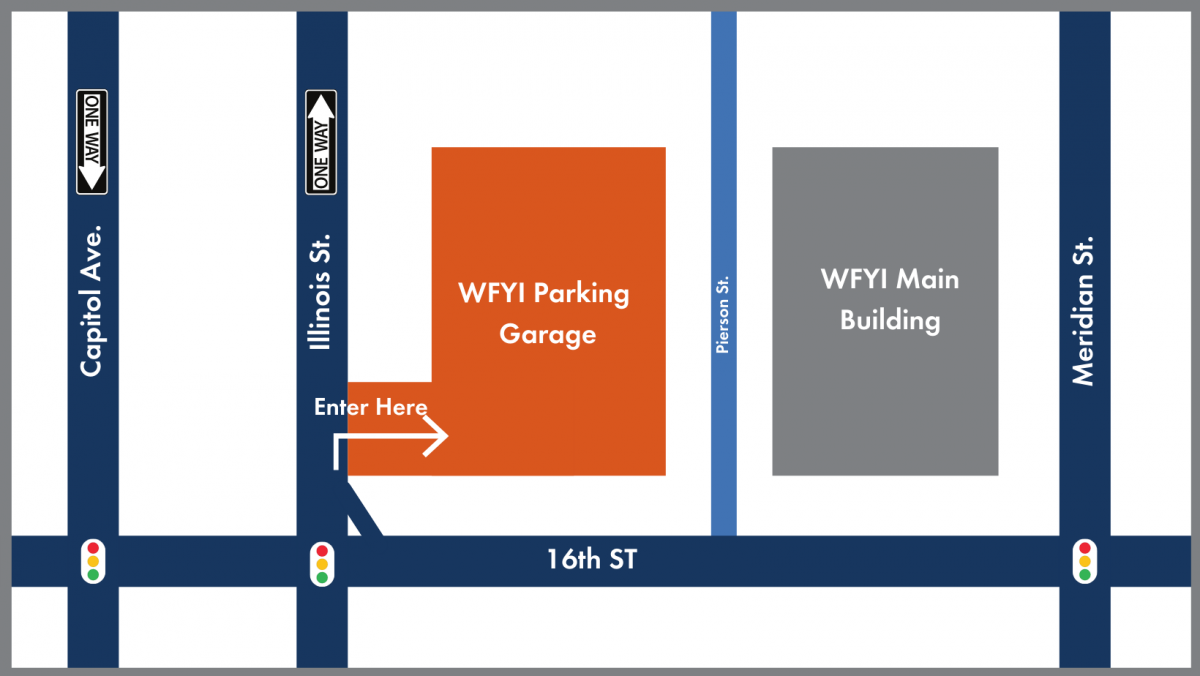 ABOUT THE EVENT
2021 SPIRITED CHASE : "Seasons of Change"
WFYI invites you to experience various Indianapolis change stories as you join us on a journey around the city during the 13th Annual Spirited Chase on Saturday, November 13th, part of the 2021 Spirit and Place Festival.
While the event will look a bit different this year, this on-the-go program offers you the chance to visit various secret locations--through a combination of virtual, outdoor, and drive-thru experiences--to meet the people and places of Indianapolis and learn about "change" in our community.

The twist? You won't know where you are going until you get there!

During your "chase," you will be given instructions on how to visit each destination. The unique community partners each will offer their own creative and engaging story of "change". Come prepared to be a little daring and to maybe get a bit dirty. (Outdoor activities are a definite possibility!) You will have the chance for photos along the way and a time for reflection and feedback at the end of the day.

So, get ready to explore with us as you join us on a day-long adventure around Indianapolis!
Cost to participate in this year's Spirited Chase is $9 per person. A per-person price allows us to efficiently manage registrations and provide a smooth event experience for participants. Cost includes snacks, water, and an event packet that will be available for pick-up the morning of the event.

Tickets can be purchased either as 1. and Individual or 2. as a Group by car-load.

If you would like to register as a group, please coordinate with your group members on a "Group Name", as you will be asked for your Group Name to register with your group. The first group member will need to create the Group Name, and then others can join the group.
COVID-19 With Indiana still experiencing the effects of the coronavirus pandemic, we will not be gathering in large groups. However, partners will be offering physically distanced, drive-thru, and virtual experiences for participants.
Event participants will be expected to follow recommended safety precautions, including wearing a mask and maintaining social distancing, regardless of vaccination status. And, all event staff and volunteers will be following recommended precautions.
Please note that due to changing circumstances related to COVID-19, details are subject to change. You will be contacted again prior to the event with finalized details. Please visit the Spirited Chase event page for the latest information.
FAQ
Do I need to participate in the whole event? No, but we hope you do!
Are children welcome? Yes, but the event is best suited for children 14 years of age or older.
Can I change or add team members? Yes, but we need to have the final confirmation of team members before November 11. If the event sells out before November 11, additions will no longer be accepted.

Are the sites accessible? Most locations are ADA compliant. WFYI staff and volunteers will do their best to assist those with disabilities, however. Please reach out to us if you have accommodation requests.

What COVID-19 saftey measures will be implemented? Due to the ongoing presence of COVID-19, WFYI and our Spirited Chase partners will be observing recommended saftey mesaures, including limiting the number of participants gathered in one area, requiring face masks for all participants and presenters, and gathering only in outdoor spaces.

Will there be rest facilities along the way? Yes, the venues will have facilities available. However, accessibility may be limited due to COVID-19 related restrictions.

Should I bring water or snacks? Please do! We will provide snacks and water for you at the beginning of the day.

Is this rain or shine? Yes! Dress for rain or shine, hot or cold, messy or clean ... we're taking you there! (Tennis shoes really are a must and skirts/dresses are not recommended. Check the morning forecast and bring an umbrella, if needed.)
Will I need any extra money? Perhaps, but that's because you might wish to purchase an item from a location.

Will you tell me where I'm going? Yes, indeed, but only by printed instructions at the previous stop. No information about destinations will be revealed in advance.

PLEASE also check your email on the morning of November 13 in case of any last-minute changes.
EVENT DETAILS
We are looking forward to seeing Spirited Chase participants on Saturday, November 13th for this year's Spirited Chase, "Seasons of Change."

Please keep the following information in mind:
CHECK-IN: Drive-through check-in is expected to begin promptly at 8:30 a.m. at WFYI, 1630 N. Meridian Street. Spirited Chase programming will begin at 9:00 a.m.
LOCATION: Check-in will occur at WFYI at 1630 N Meridian Street. More details will be shared closer to the event.
FOOD: In the morning, you will recieve light morning snacks and an event packet. Due to COVID-19 restrictions, we will not be providing lunch this year.
BRING CASH: Just in case you want to purchase something along the way.
CYCLING: This year's Spirited Chase route is NOT conducive to cycling.
CLOTHING: Wear comfortable shoes and clothes. We may be spending time outdoors. Dress accordingly and plan for weather.
ADA COMPLIANCE: Not all locations are ADA compliant. WFYI staff and volunteers will do their best to assist those with disabilities, however, not all venue areas may be accessible.
LATE ARRIVALS: If you have someone joining your party late, invite them to contact you via cell phone to connect with your destination.

Have questions? Contact Carly Weidman, cweidman@wfyi.org, OR (317) 614-0403
BROUGHT TO YOU BY

This event is brought to you as a part of the 2021 Spirit and Place Festival. Tweet about this event, and follow along with festival activities on Facebook and Twitter using #SPIndy.