SOLD OUT: Spirited Chase 2019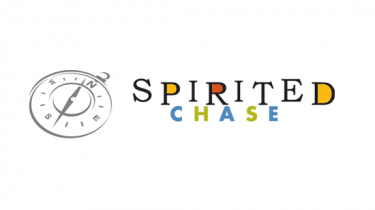 November 2, 2019

Check-in begins at 8:30 a.m. at WFYI
Event will conclude at approximately 2:00 p.m.
Questions? (317) 614-0403
OR cweidman@wfyi.org
Registration Closed
ABOUT THE EVENT
2019 SPIRITED CHASE
"Transforming our Community"
WFYI invites you to experience organizations that are "transforming our community" as you join us on a journey around Indianapolis during the 11th Annual Spirited Chase on Saturday, November 2nd. Part of the 2019 Spirit and Place Festival, this interactive on-the-go program offers you the chance to visit five secret locations to meet the people and places that represent "(r)evolution" in our community.
During your "chase," you will be given an envelope at each destination with information about your next location. The envelope includes precise directions for driving and parking. The five community partner venues are unique and each will offer its own creative and engaging brand of "intersections". Come prepared to be a little daring and to maybe get a bit dirty. (Outdoor and hands-on activities are a definite possibility!) You will have the chance for photos along the way, a lunch stop, and a time for reflection and feedback at the end of the day. (Please note: WFYI will try to accommodate dietary requests and participants with needs that cannot be met will be notified prior to the event.)
Cost to participate in this year's Spirited Chase is $9 per person. We hope a per-person price will allow us to more efficiently manage registrations and provide a smooth event experience for participants. To help us plan for parking logistics, please register as a "team" by car-load. Registration includes both breakfast and lunch.
So, get ready to explore with us as you join us on a day-long adventure around Indianapolis!
FAQ
Do I need to participate in the whole event?
No, but we hope you do! There will be 5 locations.
Are children welcome?
Yes, but the event is best suited for children 14 years of age or older.
Can I change or add team members?
Yes, but we need to have final confirmation of team members before October 29. If the event sells out before October 29, additions will not longer be accepted.
Are the sites accessible?
Most locations are ADA compliant. WFYI staff and volunteers will do their best to assist those with disabilities, however.
Will there be rest facilities along the way?
Yes, the venues will have facilities available.
Should I bring water or snacks?
Please do! We will provide light breakfast, snacks, and lunch.
Is this rain or shine?
Yes! Dress for rain or shine, hot or cold, messy or clean ... we're taking you there! (Tennis shoes really are a must and skirts/dresses are not recommended. Check the morning forecast and bring an umbrella, if needed.)
Will I need any extra money?
Perhaps, but that's because you might wish to purchase an item from a location.
Will you tell me where I'm going?
Yes, indeed, but only by printed instructions at the previous stop. No information about destinations will be revealed in advance.

PLEASE also check your email on the morning of November 2 in case of any last minute changes.
EVENT DETAILS
We are looking forward to seeing 150 Spirited Chase participants on Saturday, November 2nd for this year's Spirited Chase, "Transforming our Community"
Please keep the following information in mind:
CHECK-IN: Onsite check-in begins promptly at 8:30 a.m., at WFYI, 1630 N. Meridian Street. Spirited Chase programming begins promptly at 9:00 a.m. The day's activities will conclude around 2:00 p.m.
PARKING: Park in WFYI's Guest Lot, located on Pierson Street (Sesame Street). This may be accessed via 16th of 18th and is directly behind WFYI. We expect that there will be enough parking to accommodate participants. In the event that the WFYI parking lot is full, you may park either 1.) in in the South East corner of the Chase Bank parking lot (the corner nearest the 16th and Meridian intersection) OR 2.) Across Illinois St. from the WFYI parking lot in the Eskenazi Health lot.
FOOD: In the morning, light breakfast refreshments will be provided, along with a bottle of water and a packaged snack. A boxed lunch and bottle of water will be provided at 12:00 pm. We will work to accommodate dietary needs that we indicated in your registration. Please come prepared in the event that we are unable to meet your dietary request.
BRING CASH: Just in case you want to purchase something along the way.
CYCLING: This year's Spirited Chase route is NOT conducive to cycling.
CLOTHING: Wear comfortable shoes and clothes. We may be spending time outdoors. Dress accordingly and plan for weather.
ADA COMPLIANCE: Not all locations are ADA compliant. WFYI staff and volunteers will do their best to assist those with disabilities, however, not all venue areas may be accessible.
LATE ARRIVALS: If you have someone joining your party late, invite them to contact you via cell phone to connect with your destination.
Have questions? Contact Carly Weidman, cweidman@wfyi.org, OR (317) 614-0403
BROUGHT TO YOU BY

This event is brought to you as a part of the 2019 Spirit and Place Festival. Tweet about this event, and follow along with festival activities on Facebook and Twitter using #SPIndy.