Veterans & Mental Health Resources in Indiana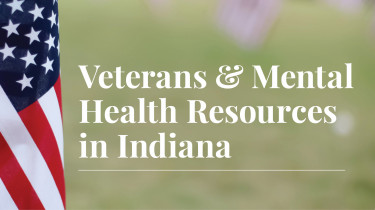 November 12, 2019

3:00 P.M. - 4:30 P.M.
WFYI Community Room
1630 N. Meridian St., Indianapolis
In person, not online.
Please Register to Attend
According to 2017 VA data, 8.5% of the adult population in Indiana are veterans. Mental health resources are an important resource to this community. Indiana Public Broadcasting's Jill Sheridan recently shared the story of one resource and the healing it provides for veterans and their families. Join WFYI and Indiana Public Broadcasting as we explore how Indiana is providing mental health care to veterans and their caregivers. What resources are available and are they being utilized? What is still needed and what can be done to address needs in our state?
The first 30 minutes will be discussion with VA representatives on what is available and recent expansion of mental health services, then a panel will follow exploring community based initiatives and needs, then time for audience questions and conversation with the speakers.
Speakers include:
Jason Riddle,Richard L. Roudebush VA Medical Center,Mental Health Intensive Case Management (MHICM) Team
Christa Sutton,Richard L. Roudebush VA Medical Center, Suicide Prevention Case Manager/Community Outreach Specialist
Gordon Smith, MRAS PTSD Recovery Program, Inc., CEO
Shelley MacDermid Wadsworth, Purdue University,Professor, Human Development and Family Studies
Brian Copes, HVAF of Indiana, President and CEO
April Krowel, Ph.D, HSSP, The Brain Center at Geist
We hope you can join us. Contact Robin at rrockel@wfyi.org with questions.