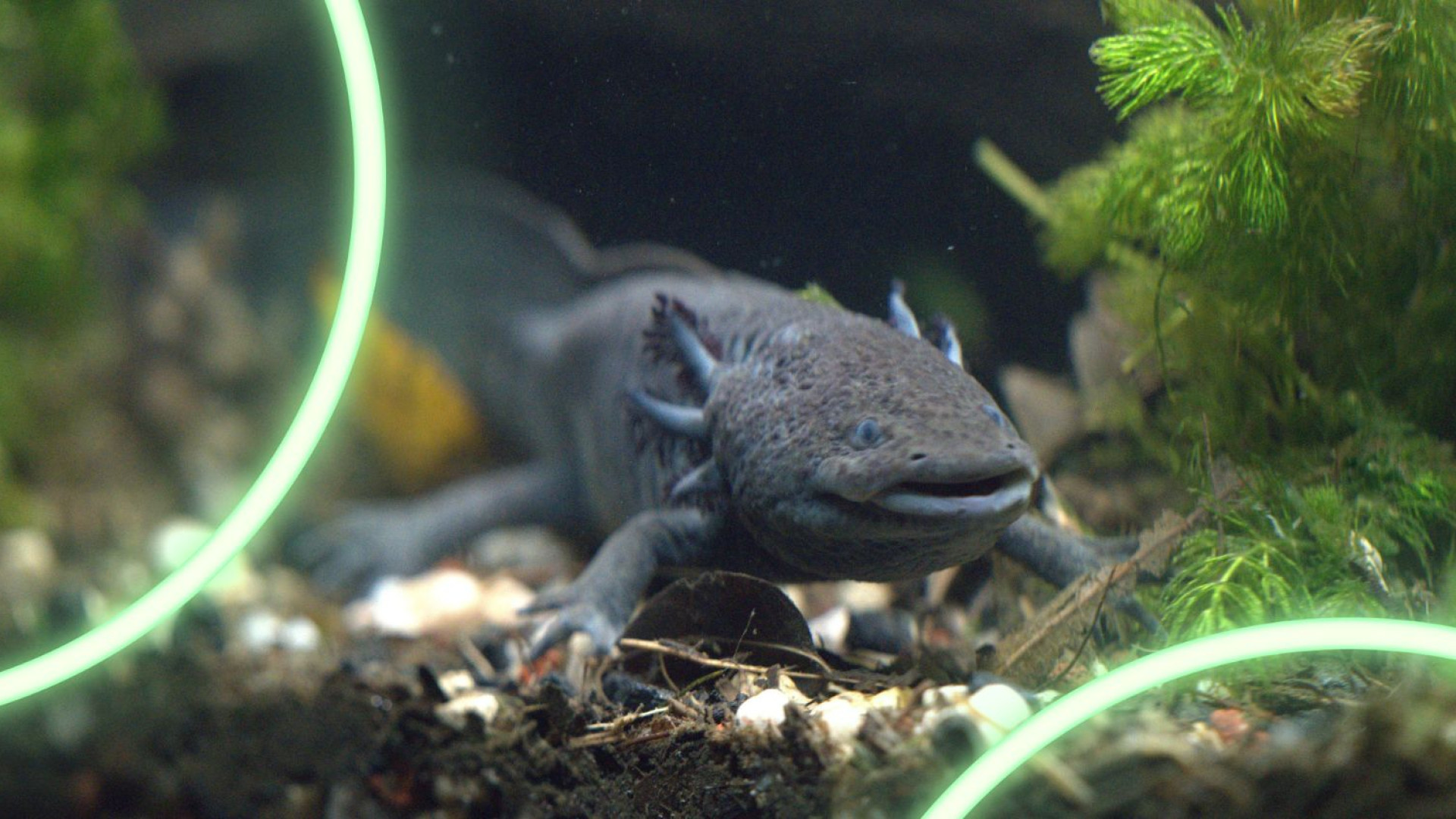 Culture, news and community – connected to you.
Wild Hope for Salamanders
Sign up today!
---
Date and Time
Saturday, December 16, 2023 2 p.m. (ET)

---
Location
Eagle Creek Park
Earth Discovery Center
5901 Delong Rd.
Indianapolis, IN 46254
---
Cost
Free and open to the public.
---
About the Event
From the canals of Mexico City to the Blue River of southern Indiana, axolotls and hellbenders directly reflect the health of waterways all over the world. Both species have seen a major decline in the wild in recent years due to pollution, habitat loss and more. Join WFYI Live and Eagle Creek Park on Saturday, December 16 at 2 p.m. to learn more about the conservation efforts to save these amphibians.
This event will include a screening of the "Salamander of the Gods" episode of PBS NATURE's WILD HOPE series and a viewing of the locally produced "Hellbender in the Blue" documentary. A talk with Eagle Creek's naturalists about native salamanders and their conservation, a meet and greet with live salamanders and a live feeding demonstration will follow the film presentation.
Pre-registration is required for this free event due to limited space. Event registrants receive a gate pass for the event and are encouraged to use time before and after the event to explore America's fourth-largest municipal park.
Save your spot today!
---
Partners

Sign up today!