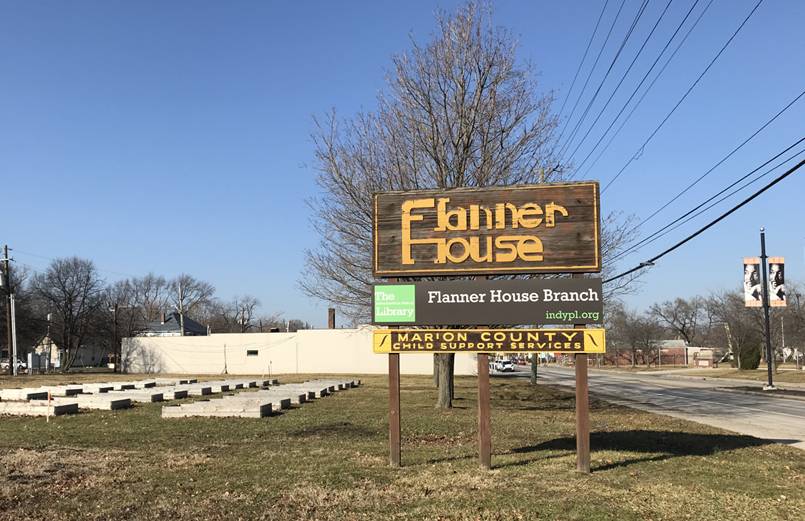 Flanner House, a community center in the MLK neighborhood northwest of downtown, will house the new grocery store. (Photo by Drew Daudelin)
Indianapolis officials Thursday announced the first recipient of its Healthy Food Access grant. Flanner House, a community center in the northwest MLK neighborhood, will receive $400,000 through the competitive grant program.
The surrounding area has been a food desert for years, especially after its only local grocery store shut down in 2015.
The money will fund Cleo's Bodega – a micro-grocery store that sells fresh meats, vegetables and packaged foods.
Flanner House itself will house the store. Its executive director Brandon Cosby says the grant also funds eight full-time positions for local residents, making it more than just a food access point.
"[It's] also a human capital development project, a crime prevention project, by taking at-risk men and women and giving them the opportunity to be successful. A phrase I use a lot of times is, 'There's nothing that stops a bullet like a job,'" Cosby says.
The store will offer discounted food thanks to a partnership with Under the Sun, a local market that recovers food before it's wasted.
Flanner House says it hopes to open Cleo's Bodega later this year.