All of the beautiful cars seem to live in Los Angeles. Or, at least they seem to debut there. From Subaru's new Indiana-built three-row crossover to an all-new Jeep Wrangler, reimagined Lincoln crossover, and a raft of German candy, this has been a very good show. Here are the highlights.
2019 Subaru Ascent

Here's the first look at the production version of Subaru's upcoming Lafayette, Indiana-built three-row crossover. With toned down styling cues based on the Viziv-7 concept, the crossover looks like a chiseled and scaled up Outback. Based on Subaru's new global architecture, Ascent runs with a 2.4-liter turbocharged flat-four engine generating 260 horsepower- enough to pull 5,000 lbs. X-Mode off-road setting and EyeSight crash avoidance system come standard. Sales commence next summer, pricing TBA.
2018 Jeep Wrangler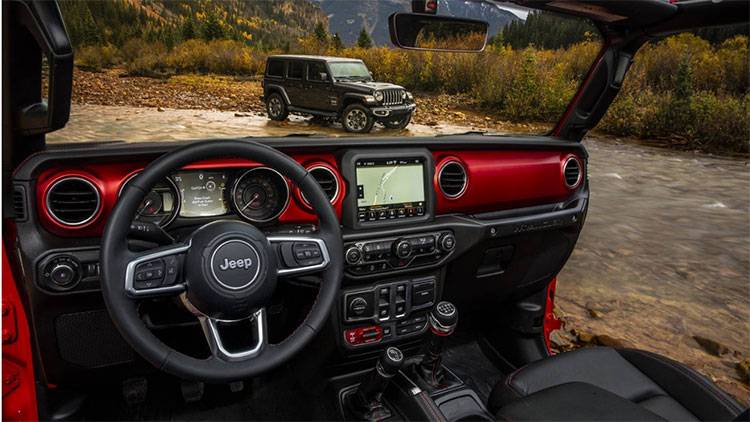 You'll have to look close to notice a more rakish grille and windshield, plus enhanced side sculpting on the all-new Wrangler. All engines, including the base 285 horsepower 3.6-liter V6, come with stop-start function to enhance fuel economy. Owners can also choose a 270 horsepower 2.0-liter turbo-four or a 3.0-liter V6 diesel delivering 260 horsepower and 442 lb.-ft. of torque. Six-speed manual and eight-speed automatic transmissions will be available. Jeep claims a 9 percent improvement in fuel economy with the auto. Legendary capability will be undiminished.
2019 Lincoln Nautilus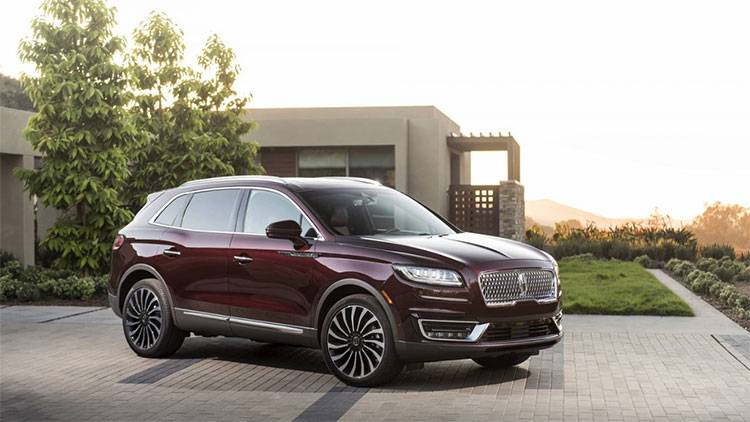 Lincoln updates its mid-size crossover and ditches the confusing "MK" nomenclature in exchange for a real name. Expect all other Lincoln models to get real names soon. Beyond name games, the crossover flaunts a new front end design with contemporary Lincoln grille and adds a lane-centering feature, evasive steering assistance, and pre-collision assist with pedestrian detection. Interiors are freshened with dark wood, upgraded audio systems, and 22-way adjustable seats with massage. Sales begin this spring, pricing TBA.
2019 Corvette ZR1 Convertible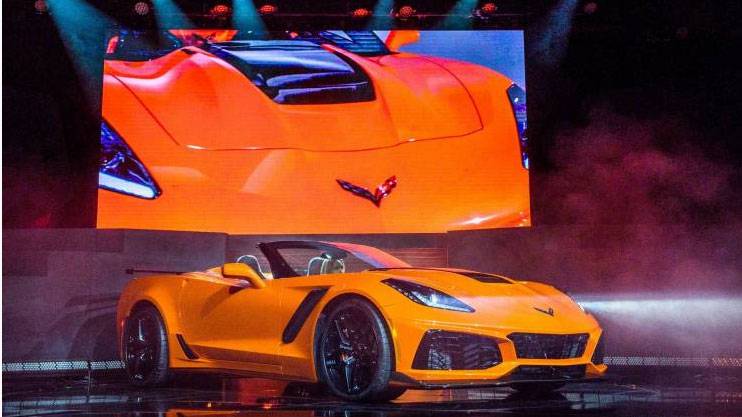 Just weeks ago, Chevrolet debuted its new 755 horsepower ZR1 "super Vette" in Dubai, but it saved the topless beauty for Los Angeles. It's the first ZR1 convertible since 1970. Given the coupe's incredibly stiff structure, little reinforcement was required to remove the top; only 60 pounds were added. And, the top can be operated at speeds up to 30 mph. We also received clarity on pricing. The coupe will start at $119,995; convertibles rise from $123,995. That's an incredible amount of performance for the money. Sales begin next summer.
2019 Mercedes-Benz CLS450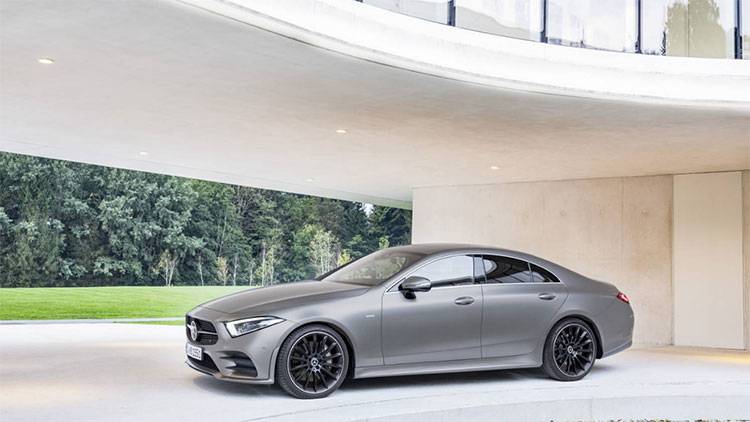 With a cleaner design, the third-generation CLS "four-door coupe" hearkens back to the original that debuted in 2005. A new turbocharged six-cylinder engine generates 362 horsepower, but that's boosted electrically by 21 horsepower from an integrated starter/generator called EQ Boost that can assist the engine during acceleration. The car rides on the latest E-Class architecture and comes with Mercedes' full suite of crash avoidance and driver assistance systems. An AMG version is expected later. Sales begin next fall.
2019 Infiniti QX50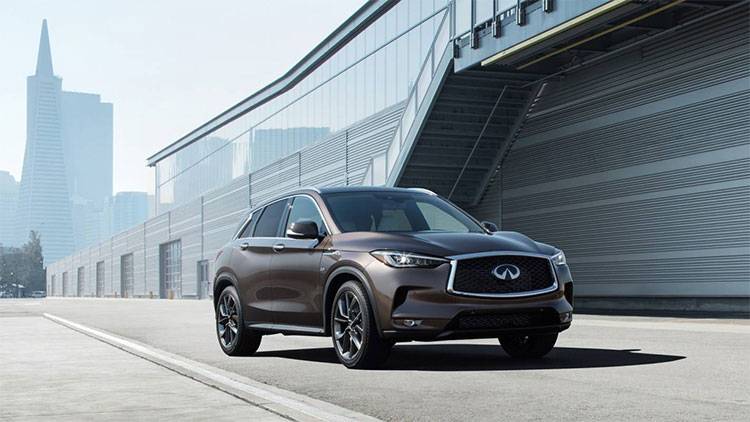 Nissan's luxury brand kicked out its third-generation sport crossover, the world's first production vehicle with a variable-compression engine. The 2.0-liter turbo-four returns 27-MPG, or 35 percent better than the previous edition. Elegant dynamic styling highlights luxury and technology within. Rear seat passengers can slide the bench seat far enough back to cross their legs. Up front, the ProPilot Assist system maintains the vehicle's position within its lane in traffic. Sales commence during the first quarter of 2018.
2018 Lexus RX L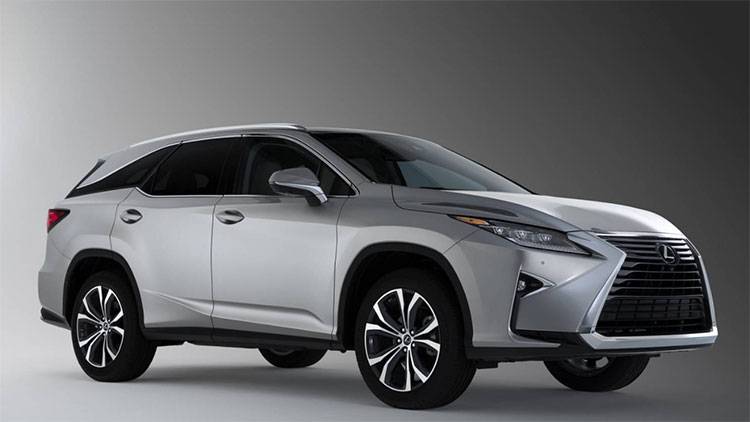 For 20 years, the Lexus RX crossover has defined the mid-size luxury crossover segment, but it was missing one important feature: A third-row seat. Well, that's now been corrected. By stretching the crossover over 4 inches, and straightening the rear window, engineers fit in two more human places. The rump row has its own climate controls and vents to keep everybody comfy. V6 and hybrid versions will be available. Prices rise from $48,665.
2019 BMW i8 Roadster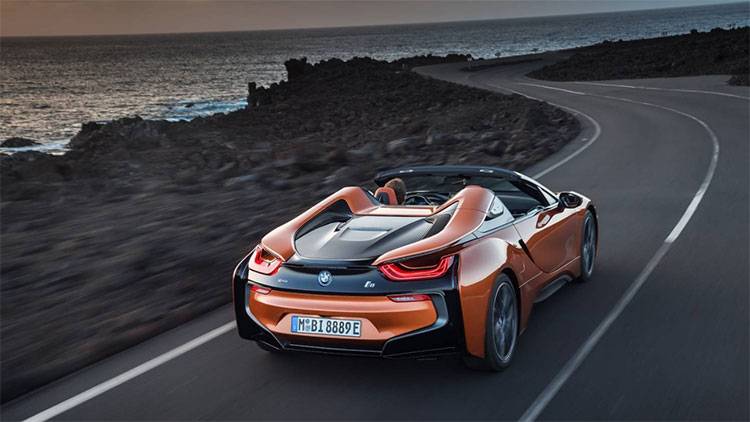 The BMW i8 plug-in hybrid is one of my all-time favorite cars, but there's always room for improvement. A convertible top and more electrical capacity can't hurt. A larger capacity battery enables combined 369 horsepower and 18 miles all-electric range, the latter up 30 percent. The car's electrically operated fabric top retracts in under 16 seconds, which only enhances the enjoyment of driving a next-century sports car. Sales begin in the spring with prices topping $150,000.
2020 VW I.D. Crozz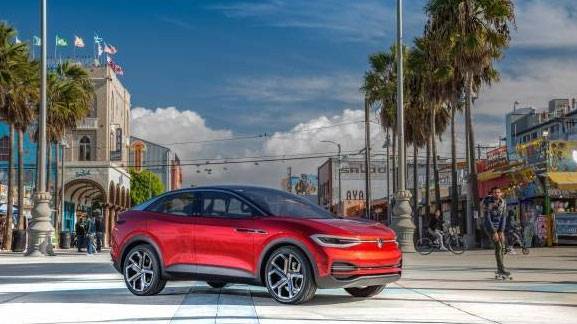 Volkswagen will begin its electric assault in 2020 with the I.D. Crozz, a crossover about the same size as the redesigned Tiguan. It will be powered by twin electric motors – one on each axle to modulate traction. Combined output of 302 horsepower should provide invigorating performance. It features rear sliding doors and exterior logos that illuminate to welcome drivers. Bicycles can cross-load behind the front seats. Prices TBA.
Storm Forward!