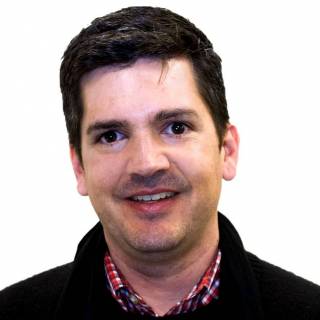 Casey Williams is automotive correspondent for WFYI and has reviewed cars and covered the auto industry for 25 years.
He's a regular contributor to the Chicago Tribune's Sunday Auto Page, car-data.com, Fort Wayne Journal Gazette, and gaywheels.com. His work appeared in the L.A. Times, Orlando Sentinel, Dallas Voice, New York-based Metrosource Magazine, and Toronto's IN Magazine. Casey is the author of "So Your plant sucks! What are you going to do about it?" to publish in 2019. He lives with his husband and daughter in Broad Ripple.
Casey's love of cars comes naturally; his father and grandfather both retired as hourly workers from General Motors. He earned a B.S. in Business/Marketing from GMI Engineering and Management Institute (formerly General Motors Institute, now Kettering University) and an MBA from University of Memphis. He's been a continuous improvement specialist for nearly 20 years, employed by Lennox Industries, Avery Dennison, and Praxair Surface Technologies. He's a certified Six Sigma Blackbelt.
Reach out to Casey at AutoCasey@aol.com; view his auto reviews on YouTube at AutoCasey.