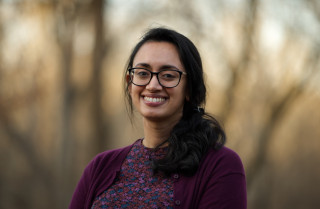 Pria started as WFYI's business and economy reporter in December 2020. Before she came to Indianapolis, she was a talk show and podcast producer at Georgia Public Broadcasting in Atlanta and got her start at KALW's Audio Academy in San Francisco.
Pria is passionate about community-powered journalism and strives to tell stories that reflect and engage the public. In her spare time, she enjoys running, reading, and keeping tabs on the latest cat memes.
Get in touch with Pria at pmahadevan@wfyi.org or on Twitter at @priamaha.