Eva

A journey unlike any other:
From Auschwitz to forgiveness to healing the world
At 10, she survived experiments by Nazi doctor Josef Mengele. At 50, she helped launch the biggest manhunt in history. In her 80s, after decades of pain and anger, she traveled the world to promote what her life journey taught: Hope. Healing. Humanity.
Eva Kor passed away of natural causes on July 4, 2019, in Krakow, Poland. She was there doing what she enjoyed most: leading one of her annual tours to Auschwitz.
Eva told her full, unvarnished story for the first time in "Eva: A-7063," a documentary by Ted Green, Mika Brown and WFYI. We hope Eva's astonishing life journey will continue to inspire people around the world.
This documentary film project, produced by WFYI, Ted Green Films and Mika Brown, captures this remarkable woman's legacy, carries Eva's critically important messages to future generations and shows, most of all, the power for good a single person can have. It serves as a tool for discussing difficult history, discovering shared values and encouraging peace and kindness.
Bring Eva Mozes Kor's message into your home and schools with the "Eva: A-7063" DVD, Blu-ray, and Educational Toolkits.
Full Program

View More Programs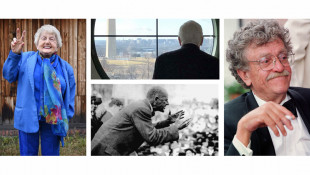 WFYI celebrates notable Hoosiers this fall on WFYI 1. The 8-part series culminates with the premiere of The Revolutionist: Eugene V. Debs. WFYI's newest historical documentary tells the story of Eugene V. Debs, the forerunner of America's working middle class,...
Read More

View More Articles
Public Affairs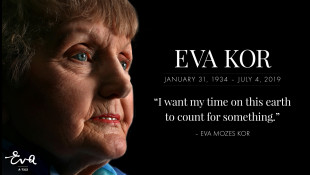 Public Affairs / July 4, 2019
Filmmaker Ted Green shares his thoughts on the life and legacy of Eva Mozes Kor. The Holocaust survivor turned global advocate for forgiveness and healing passed away on Thursday, July 4, 2019. She was 85.
Read More
Eva Outreach and Education Program Sponsors
Deborah Simon
The Herbert Simon Family Foundation
Katz, Sapper & Miller
Indianapolis Rotary Foundation
John and Diane Abrams
Cindy Simon Skjodt
Jeffrey Breall and Lisa Sarbach
Irwin and Iliana Levin
Richard and Ellen Shevitz
Jeff Smulyan
Ed and Peggy Bonach
and other generous sponsors
KSM is a proud supporter of the Eva Outreach and Education Program. For over 75 years, we have met the accounting, tax, and consulting needs of our clients by putting people first. Hiring the best and the brightest. Fostering a culture of collaboration. Investing in the communities we serve. We ensure every client's greatest success by not losing sight of what has allowed us to achieve ours – caring about the work, caring about who we work for, and caring about each other.
"Eva: A-7063" Sponsors
Cindy Simon-Skjodt
Lilly Endowment, Inc.
The Efroymson Family Fund
Glick Philanthropies
and other generous sponsors