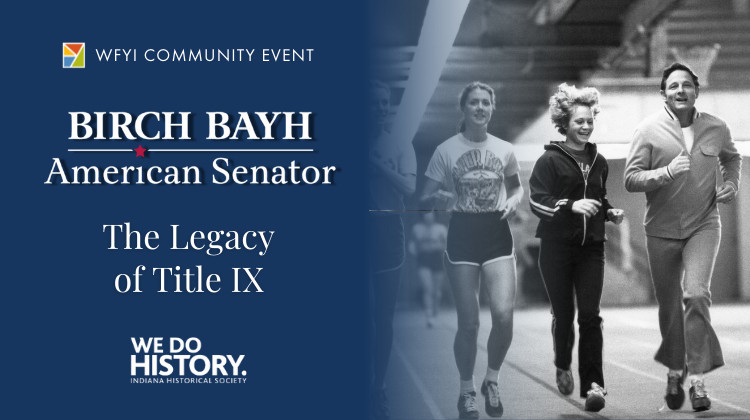 Culture, news and community – connected to you.
"Birch Bayh: American Senator" Documentary Screening
Register
---
Date and Time
Wednesday, May 11, 2022 7 p.m. (ET)

---
About the Event
In Birch Bayh: American Senator, discover how one legendary Hoosier's career spanned — and shaped — a time of tremendous change, and how his legislation still resonates today.
Birch Bayh was a man of civility and optimism who worked in the "Golden Age" of the U.S. Senate, an era of bipartisanship and progress. From the fall of Kennedy's Camelot, through the war in Vietnam, to the Civil Rights and Women's movements, Bayh created some of the most influential legislation in American history in a time that called for bold action.
Join us for a screening of this brand new documentary as well as a chat with some of the team who brought it to life.
Meet the man and policymaker through archival footage and new interviews with Evan Bayh, Billie Jean King.
Hear from local leaders in women's athletics about the impact Bayh's historic Title IX legistion continues to have today.
Panelists to include:
Brett Kramer, Indiana Sports Corp
Amy Wilson, NCAA
Sandra Walter, IHSAA
Event is free to attend. Advance registration is requested.
Complimentary parking is available in the surface lot located off of New York St.
Presented in partnership with the Indiana Historical Society.
---
Partners
7:00-9:00 PM EST Eugene and Marilyn Glick Indiana History Center 450 W. Ohio Street Indianapolis, IN 46202
Register