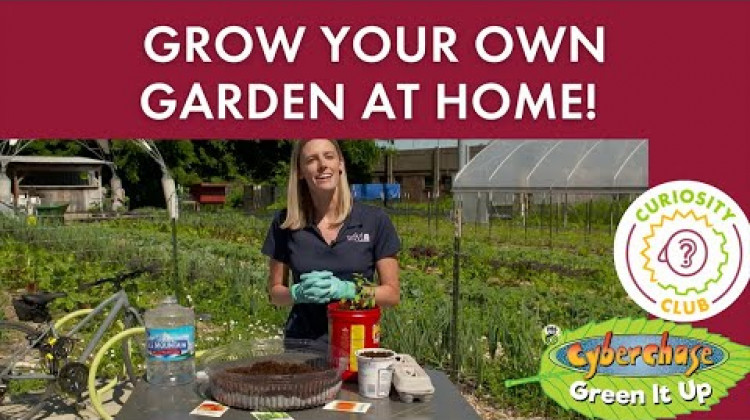 Growing Fruits and Veggies with Cyberchase Green It Up
July 07, 2021
Have you ever thought about how a tomato grows? Chris with Growing Places Indy shows us what fruits and vegetable need to grow and how to make your own container garden at home using recyclable materials.
Watch: A Seedy Business Part 1, Part 2, Part 3
Play: Kidsgardening.org contains resources on growing specific plants, information on grants available to start your own school garden, and more lessons and activities on gardening with kids.
iNaturalist is an app that helps you identify plants and animals that you find in nature.
Host: Carly Weidman, WFYI Public Media
Guest: Chris Kelley, Director of Farm Operations, Growing Places Indy
Director and Producer: Gary Harrison, WFYI Public Media
Videographer: Chris Elberfeld, WFYI Public Media