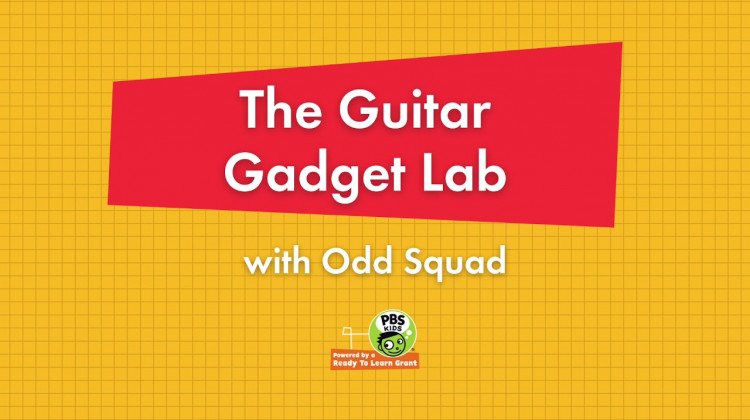 The Guitar Gadget Lab with Odd Squad
February 23, 2021
Gary the Guitar Guy ruined his guitar and needs your help, agent. The Odd Squad team needs your engineering skills to help build a new instrument for Gary!
Watch: Bad Luck Bears: https://pbskids.org/learn/oddsquad/after-school/
More games & resources here:
-Down the Tubes: https://pbskids.org/oddsquad/games/down-the-tubes
-Odd Squad 15: https://pbskids.org/learn/pdf/tokens.pdf
-Odd Squad: pbskids.org/oddsquad
Check out these books to learn more:
- Ten Black Dots by Donald Crews
-If You Were A Plus Sign by Trisha Speed Shaska
- Ten For Me by Barbara Mariconda Elevator Magic by Stuart J. Murphy
- The Action of Subtraction by Brian Cleary
Host: Carly Weidman Production Coordinator: Kirsten Little Director and Producer: Aric Hartvig
WFYI Public Media
Cyberchase Green It Up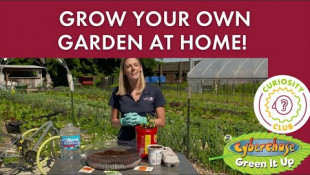 July 7, 2021
Have you ever thought about how a tomato grows?
At Home with PBS Kids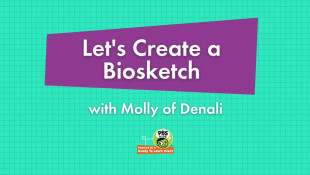 February 15, 2021
Today we are going to create a form of informational text called a biosketch. A biosketch helps...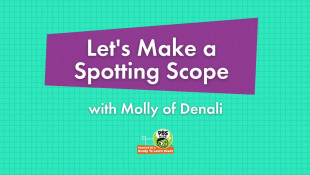 February 15, 2021
Molly loves to explore the outdoors, so today were going to make a spotting scope for our own...